This week, I have filled my Etsy store with a selection of special Fanciful Utility offerings at special prices
In the store you will find…..
Sewing Boxes with Sewing Tools – I have paired one of my favorite boxes, based on an original French Sewing Case, with sewing essentials. These kits come with scissors, a bone stiletto, vintage bodkin, a thread winder and/or spool, a sewing wax and black tailor's chalk. (btw, I made the sewing waxes.)
Fanciful Utility Boxes with Starter Hair Kits – I filled the same favorite box with a starter hair kit including some of my go-to hair needs. Each box includes a dozen dark brown steel hair pins and a dozen light brown steel hair pins, each in two different sizes, two dozen vintage hair pins, faux tortoise hair pins, a bunch of hair elastics and a light brown hair net.
Scissors Cases – I made felted wool scissors cases embroidered around the edge as originals were. I have some that come with brass color scissors inside and some that fit Burnley & Trowbridge's embroidery scissors, which I happen to to be rather fond of.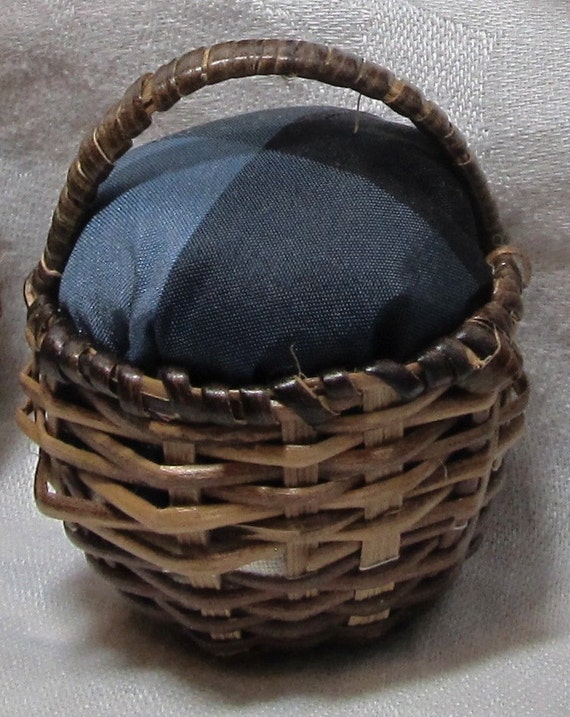 Basket pincushions – Basket pincushions are just one of many mixed media pincushions found spanning the nineteenth century. These adorable pincushions are a fun addition to your sewing chest. It shows nicely as a piece mixing practicality and delicate whimsy.
Looking for your own copy of Fanciful Utility? 
Click HERE to go ESC Publishing.
Remember to check out the special Anniversary kits on Etsy