I rarely post items from Ebay or Etsy that aren't part of a topic specific blog post. But, these two straw bonnets are swoon worthy.
You know what I was saying the other day about the curves in poke bonnets? The first one hasthat same type of beautiful curve in construction I love so much. The simple velvet ribbon wrapping around the tip and crown seems to fit those curves so well. This tempts me to do the same in the future.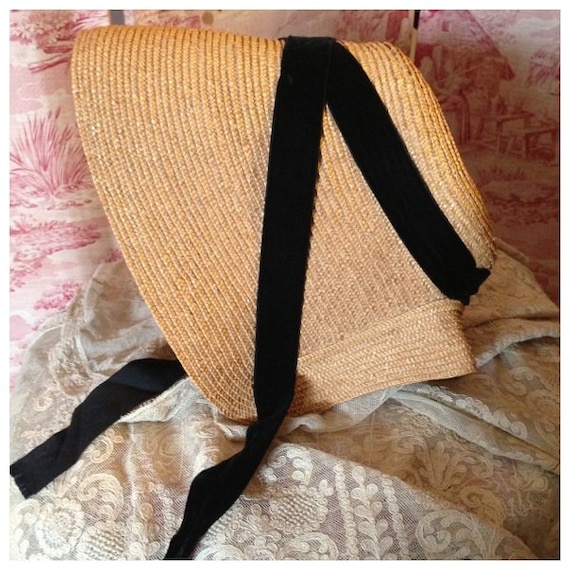 The second appears to be a decade to a decade and a half later to me. Check out that wide velvet ribbon!! There is something about black velvet on natural straw. I am curious as the seller says the bavolet is wired. The quad-photo in the listing gives a nice look at wiring and one way of lining.